Welcome
to the Homepages of
Stormwind
aka Stormwind CA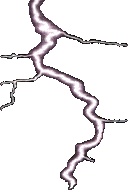 (page may take a while to load fully)



Life's journey
is a series of roads, paths and trails
some well traveled and clearly marked
some full of brush, unmarked and hard to traverse.
Sometimes we walk alone and sometimes
we have wonderful traveling companions
friends, children, lovers - teachers all
if we are lucky and open to their wisdom.
To all my traveling companions
past, present and future
into the winds I send my thanks, my love
and my hopes
that all your journeys are into happiness.
© AGT/Stormwind¹ Dec.1998

... ... ..."We are all friends and brothers. We are few and there are many tribes who come from the East and the West, the North and the South. I have come to the top of this hill to dwell because the tribes toward the place of the Rising Sun have sharpened their tomahawks against my people.
For many moons, my tribesmen built their village fires farther and farther westward. My tribe is gone. I have built my lodge here to stay.
I came with my people from the Big Sea Water, near the place of the Rising Sun. I have seen the white man come to the Red Man's shore. I know much of his treachery in dealing with our race. I come to this hill-top to forget the bad and see the good and beautiful things which the Great Spirit has given to the Red People." ... ... ...
Kind Eyes words excerpted from the story "The Good Spirit of Tepee Mountain" published as a collection of Native American stories handed down from family to family in south central Indiana entitled "The Good Spirit of Tepee Mountain" compiled by Mabel Sturtevant, published by Schultz & Schultz, Crawfordsville, IN. Review Press, Crawfordsville, IN. no dates listed, but it was given to me by my mother, given to her by my grandmother so it was probably published in the 1930's or 1940's.

My Pages
Home (this page)
Family History-- Jackson, Tuttle, Hughes
Native American & Genealogy links & site reviews
Stormwind: Personal Tangents
(blog- personal, psychology, philosophy, etc)
Wit & Wisdom -a few of my favorite quotations
Stormwind's Corner of Babble
(blog- personal political, current events, etc)
The Invitation by Oriah Mountain Dreamer
Storm4: Miscellany
Email Treasures
About Me-long version About Me- shorter version
☼
Updates about me: 2000-8/2003
Psychology Links
Midnight Thoughts and Ramblings
by Stormwind
Bloglines Blogroll
My Haiku ? and other poetic attempts
This and That- links to associattions, friends, misc.
Virus Warnings
Monday Question
Amazon Links my books, text books, wish lists
☼
☼ ☼
☼ ☼

** I apologize for the way the e-addy is written. Too much spam lately.
Sign My Guestbook
View My Guestbook
This page last updated 04/16/05
ebar gifs by:


These home pages were originally created

with the help of DJ to whom I take all my many questions

and to whom I give my thanks for all his patience...

© Up Against The Wall Inc. 1998

*©¹ A.G.Tinker aka Stormwind aka AGT/Stormwind aka stormwindca aka Stormwind CA aka lastormwind; 1998-2004

*©

A.G.Tinker 1998-2004; all rights reserved